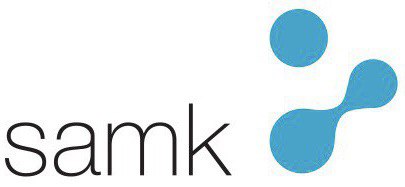 Small ports' energy efficiency check list
This check list is a simple tool to start saving energy in your small port. Go through the listed items one by one and see if it is handled properly (OK), is not handled properly (NOK) or if it is not applicaple to your port (N/A). From the ticked NOK items you get a good general idea what could be improved in your port. The form is divided into different action lists according to the easiness and potential investment costs of the items. List starts with the free and easy actions and proceeds towards bigger investments.
On the other side (or second page) of the form there are two example flow charts for evaluating 1) your energy monitoring and 2) the solar energy utilization in your port.
The aim of the report is marketing the sustainable development of the Central Baltic small ports' network, contributing to increased competitiveness, return and popularity of tourism services in local, regional and foreign markets. This destination marketing strategy provides a framework that will inform and support CB small ports' integrated marketing approach. We will do this by: Raising awareness and knowledge of key destination experiences and events; Capturing and growing the number of people considering a boating to the Central Baltic region; Converting potential visitors; Growing the network of small ports in the destination. The scope of the strategy is to research the Central Baltic Sea region, based on the Central Baltic programme area, which consists of parts of Finland, Sweden, Latvia and Estonia.
This report gathers the information of practical work done and knowledge gained during the CBSmallPorts project's small port investments. The idea is to summarize the best practices suitable for small port's energy efficiency development. The report includes technical information and tendering process data on energy efficiency related investments done in small ports within the CBSmallPorts project i.e., products and services purchased from the budget of the CBSmallPorts project. The report also discusses possible new technologies and their use in the investments made.
This report gathers experiences and technical information about environmentally friendly and energy efficiency related investments done in small ports within different Central Baltic (CB) projects of CB program period 2014-2020. As one outcome A4 type evaluation form (attachment 1) was created for small ports for helping them to analyze their current energy efficiency situation and for future development tips. The work presented in this report was done in CBSmallPorts activity T1.1.
Moreover, based on the collected information and the information and experience gained in the CBSmallPorts project, best practices on energy efficiency investments were derived for the use of all small ports interested in developing their energy efficiency. In other words, this document is especially for those small ports who want to save energy and cut energy costs.