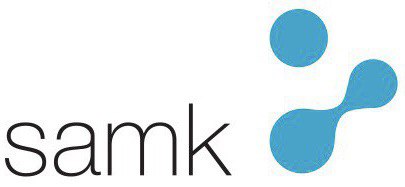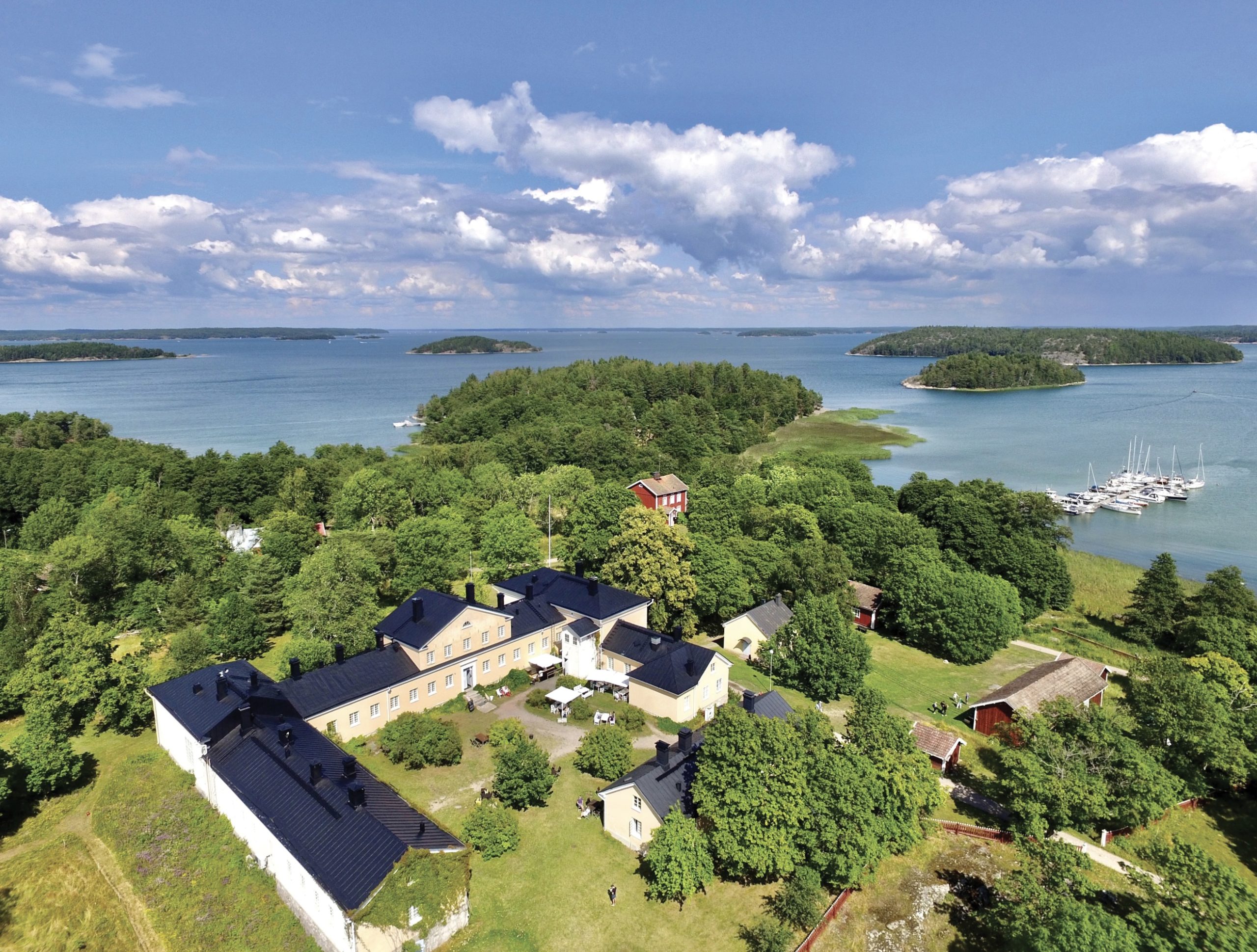 The small boat ports on Seili island were opened in 2017 when parts of the Archipelago Research Institute (owned by the University of Turku) were rented to an operator called Rederi Ab Vitharun. The guest harbours on Seili consist of three different harbours located around the island providing altogether abt. 50 sheltered berths. Most of the berths, 30, are located at the Station jetty, in a bay open to the East. These berths are commonly used by overnighting boats. The two other harbours called Church and Post pier (northern and southern piers) provide each 10 berths for day visitors each.
For the visitors Seili also provides two saunas with showers, electricity at the jetties, sewage pump-out station, waste collecting services and a service building with toilets, dish washing facilities and a washing machine. In addition, the company also provides restaurant services, accommodation and conference rooms for groups and visitors arriving to the island with ferries either from Turku or from Nauvo. Popular summertime program is the guided tours around the historical sites of Seili, running all the way back to the 17th century.
Investments: Sauna renovation, cabling works, new stoves to two saunas, electricity management system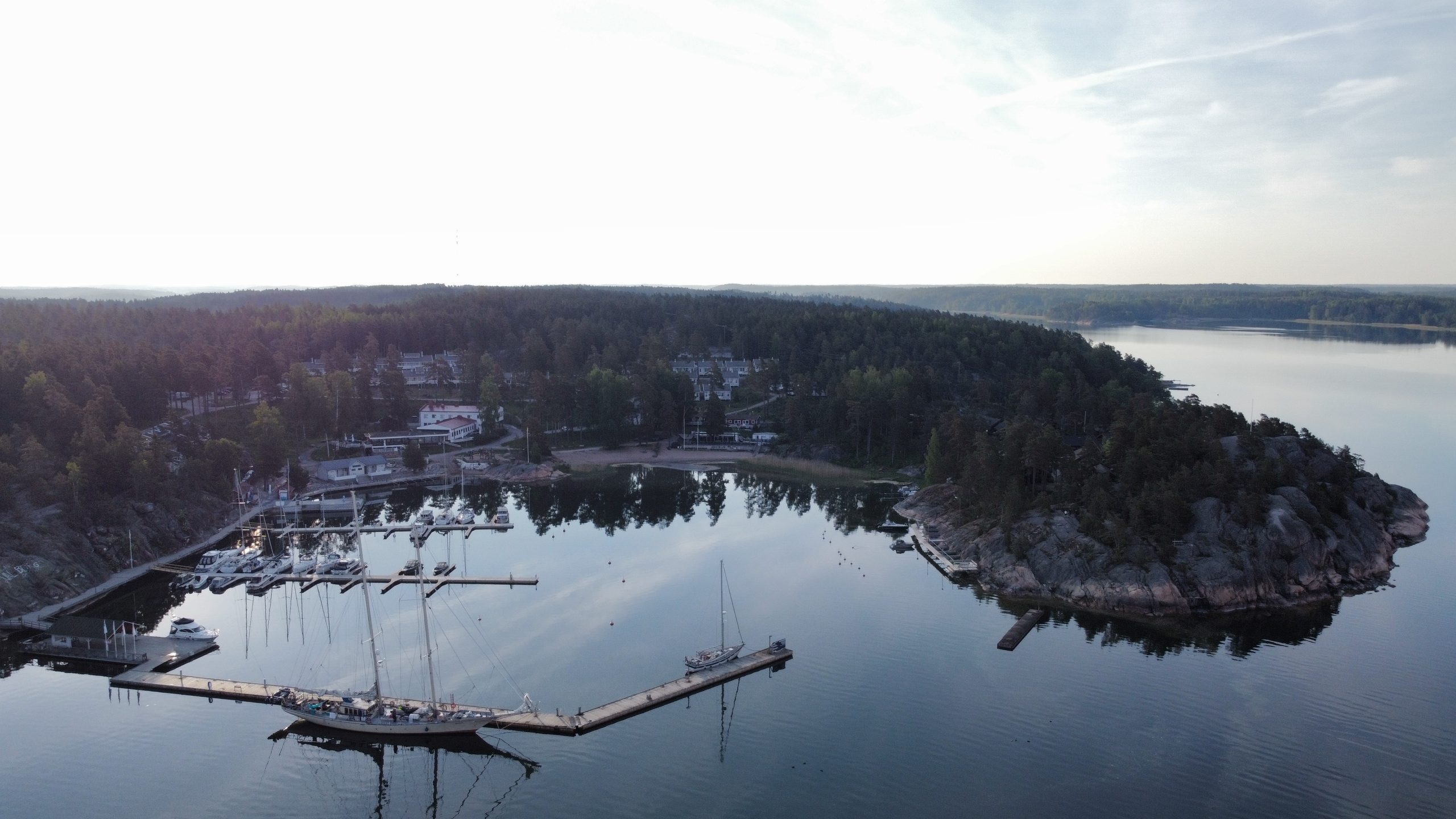 The sheltered bay of Airisto Strand small boat port has been one of the nature ports used by the Russian navy already several hundred years ago. Airisto Strand small boat port has had its current form ever since the early 1990's and it provides mooring for 60 boats. Port services cover fuel sales, sewage collecting services and small grocery store. The port service building provides saunas, showers and toilets for visiting boaters. Airisto also has an excellent restaurant and a miniature golf right next to the port.
One of the interesting features of Airisto Strand is the clear and productive natural fountain, which provides excellent drinking water from the local ridge area. Airisto motel was one of the first tourism destinations in Finland. It was opened already in the 1950's, and the destination still has many activities to provide.
Investments: Two new piers and solar power plant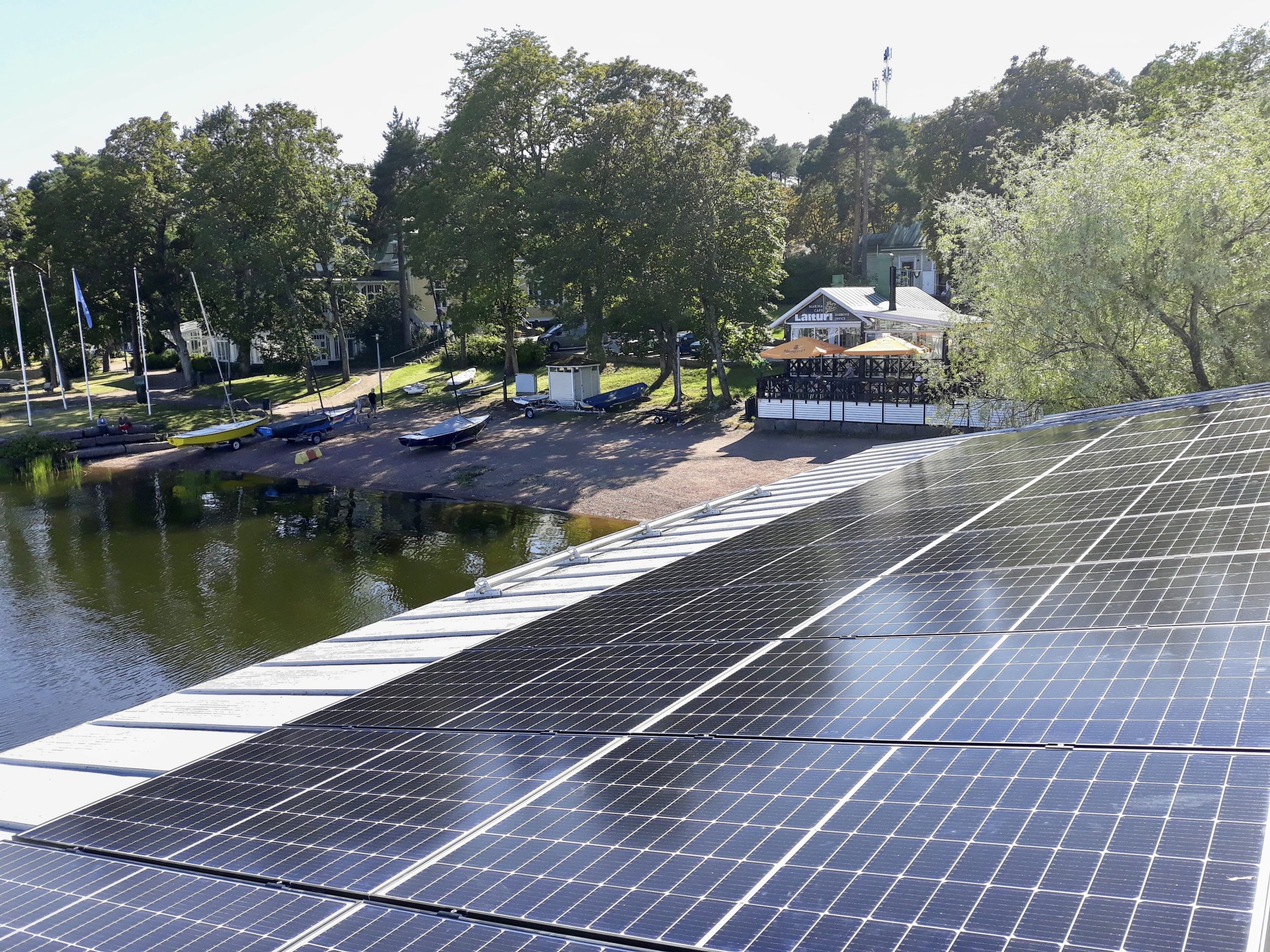 Sapokka is within walking distance from the city center of Kotka. The port offers boaters a variety of services. In the area of the guest harbor you can find e.g. boat station (fuel, groceries), sauna, restaurant, café and rental bikes. All city services are located nearby. The port offers berths for about 60 visiting boats and draught up to 3,5 m.
Investments: Solar power plant and service posts on the piers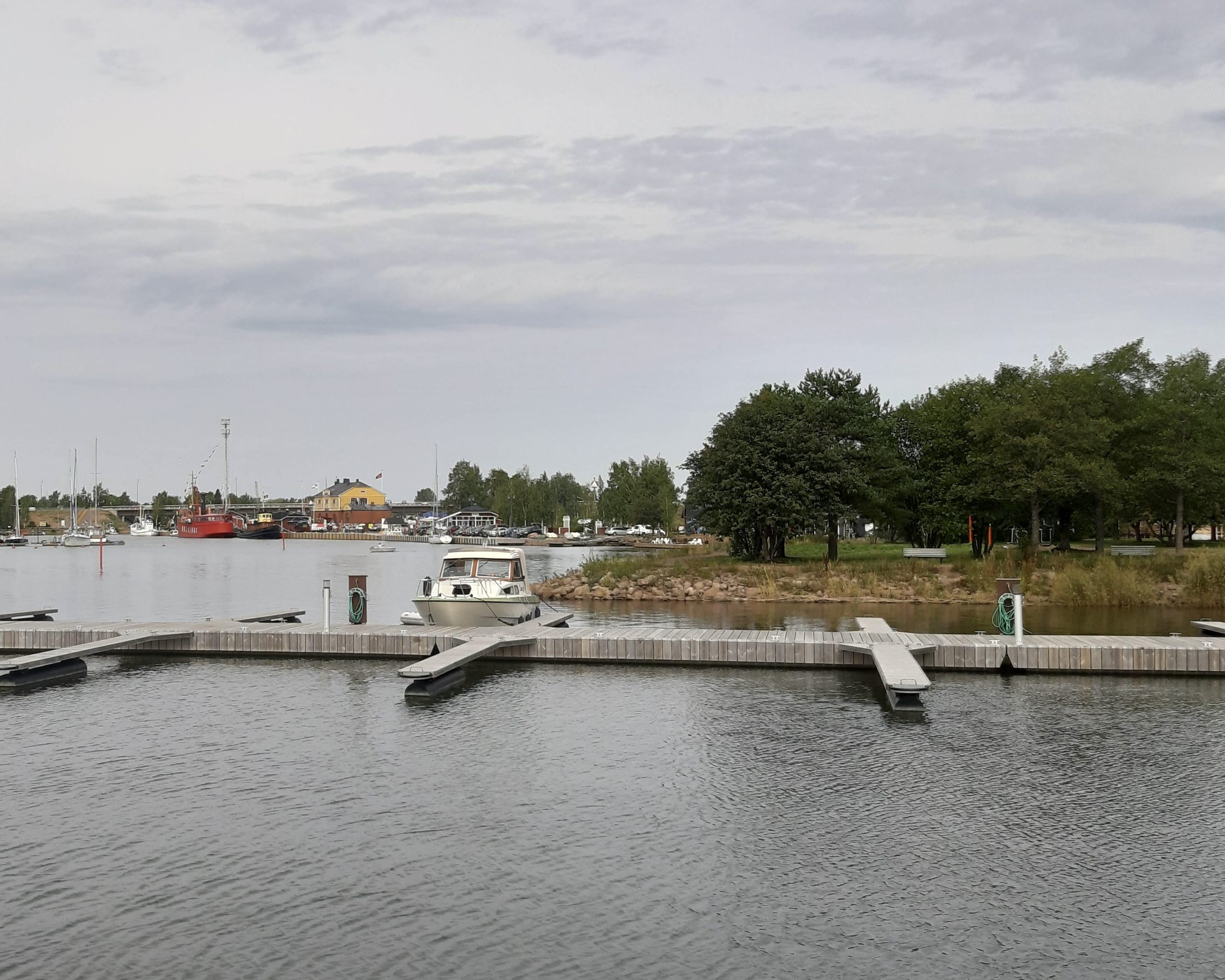 Tervasaari guest harbor is located about a kilometer from Hamina city center and offers a variety of services for visiting boaters. In the area of the guest harbor you can find e.g. a boat station (fuel, groceries, rentals, playground), sauna, restaurant and beach. The port offers berths for about 40 visiting boats and draught up to 4,0 m.
Investments: Renewed ports pier area lighting (led)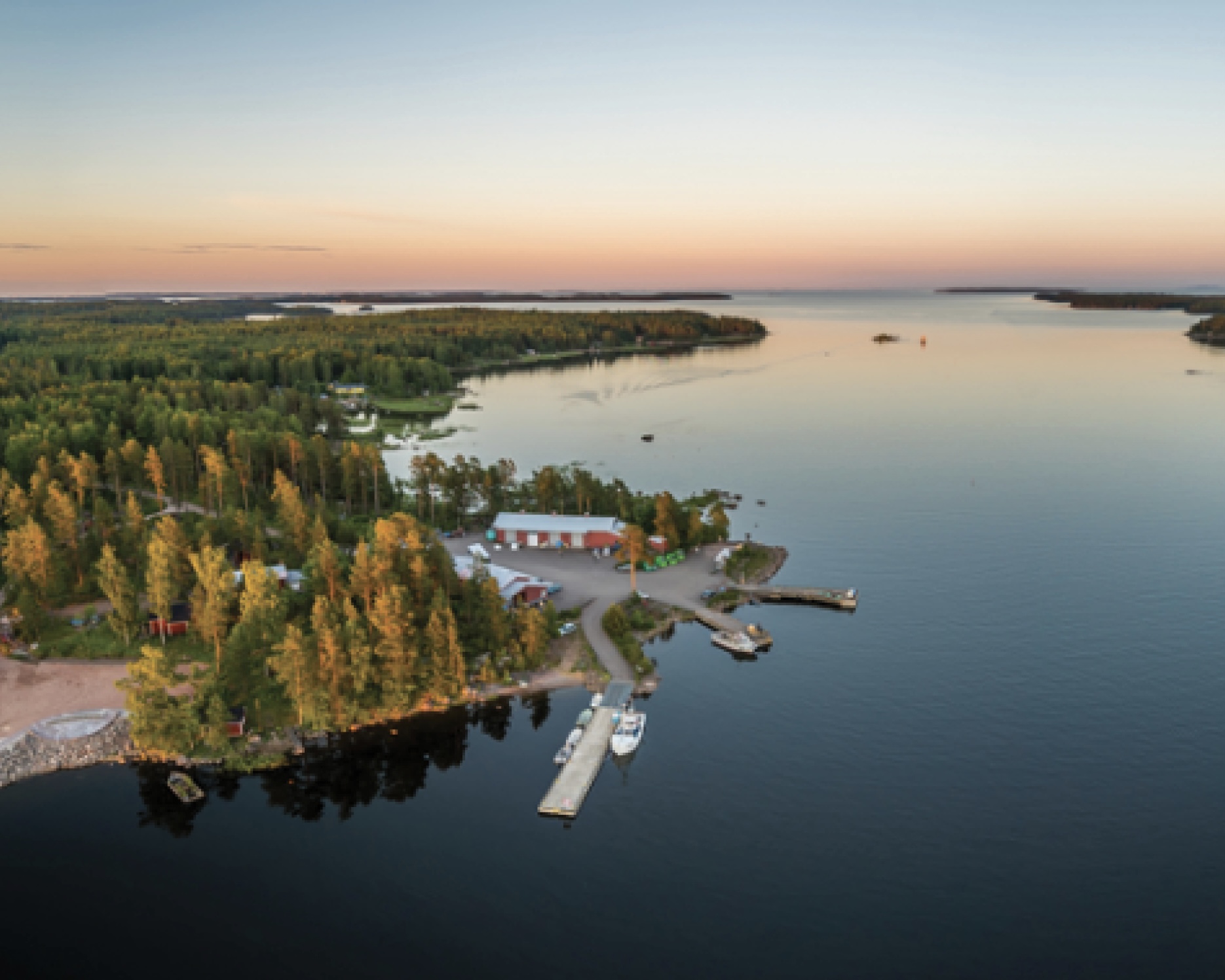 Keihässalmi is a small, old fishing port in a beautiful scenery near Pyhtää, which offers its visitors limited services (e.g. boat slip, waste collection point and septic waste disposal).
The port offers berths for about 10 visiting boats and draught up to 4,0 m.
Investments: Power line modernisation: from air to underground (bay bottom)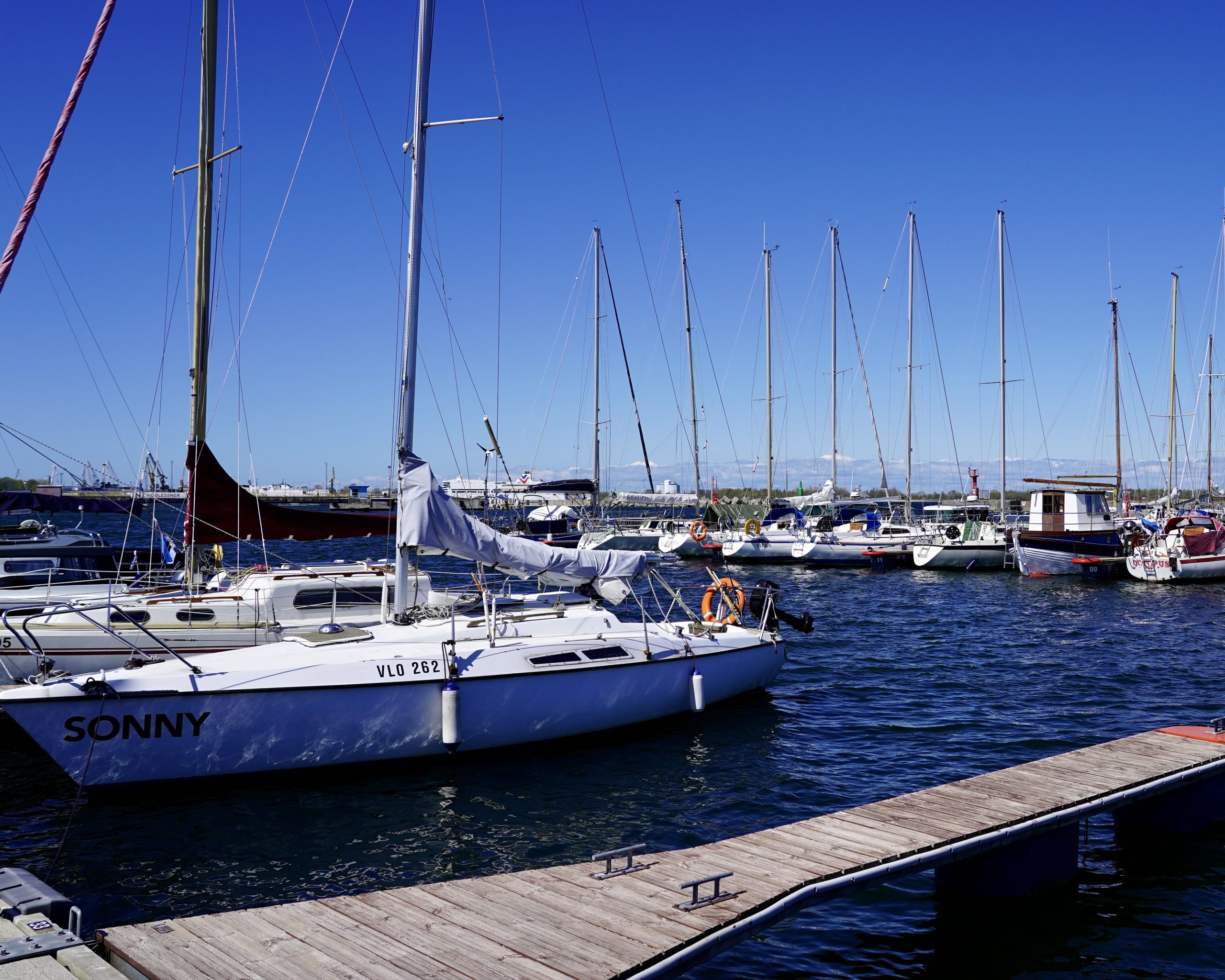 Lennusadam (Seaplane Harbour) is part of the Estonian Maritime Museum and about half of its piers are occupied by historical museum ships – that can be boarded and admired. For sailors and guest boats, there are floating piers and about twenty berths.
The Maritime museum exhibition area is located in an old seaplane hangar next to the port, where it is possible to visit fascinating expositions and enjoy a good meal in the museum restaurant.
The Seaplane Harbour is within walking distance from the old city of Tallinn and the museum square is a popular venue for summer events and celebrations.
Investments: Renewed service posts on the piers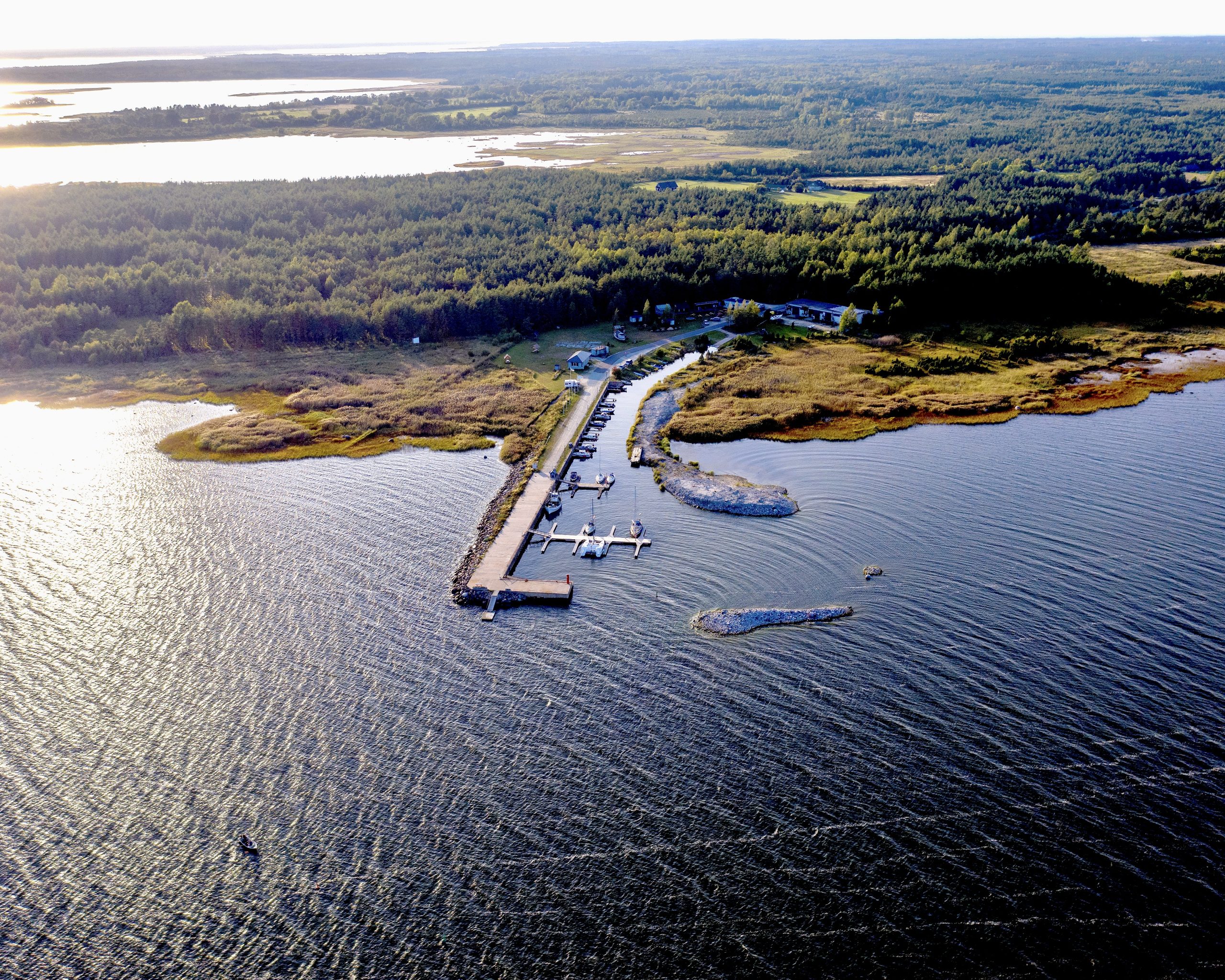 Lõunaranna is located on the southern coast of Muhu island, in the West-Estonian archipelago. It is a cosy and silent rural area, with no other larger settlements nearby. There are about twenty berths for visiting boats and some more for the local fishing and leisure boats.
Although located far from villages and bigger businesses, it is possible to find all essential services in Lõunaranna small port: gas station, water, electricity, saunas, showers, harbour inn with hot meals served, camping, guesthouse rooms, rescue station, boat storage, bike, and car rental and a friendly local guide service.
Investments: Wind turbine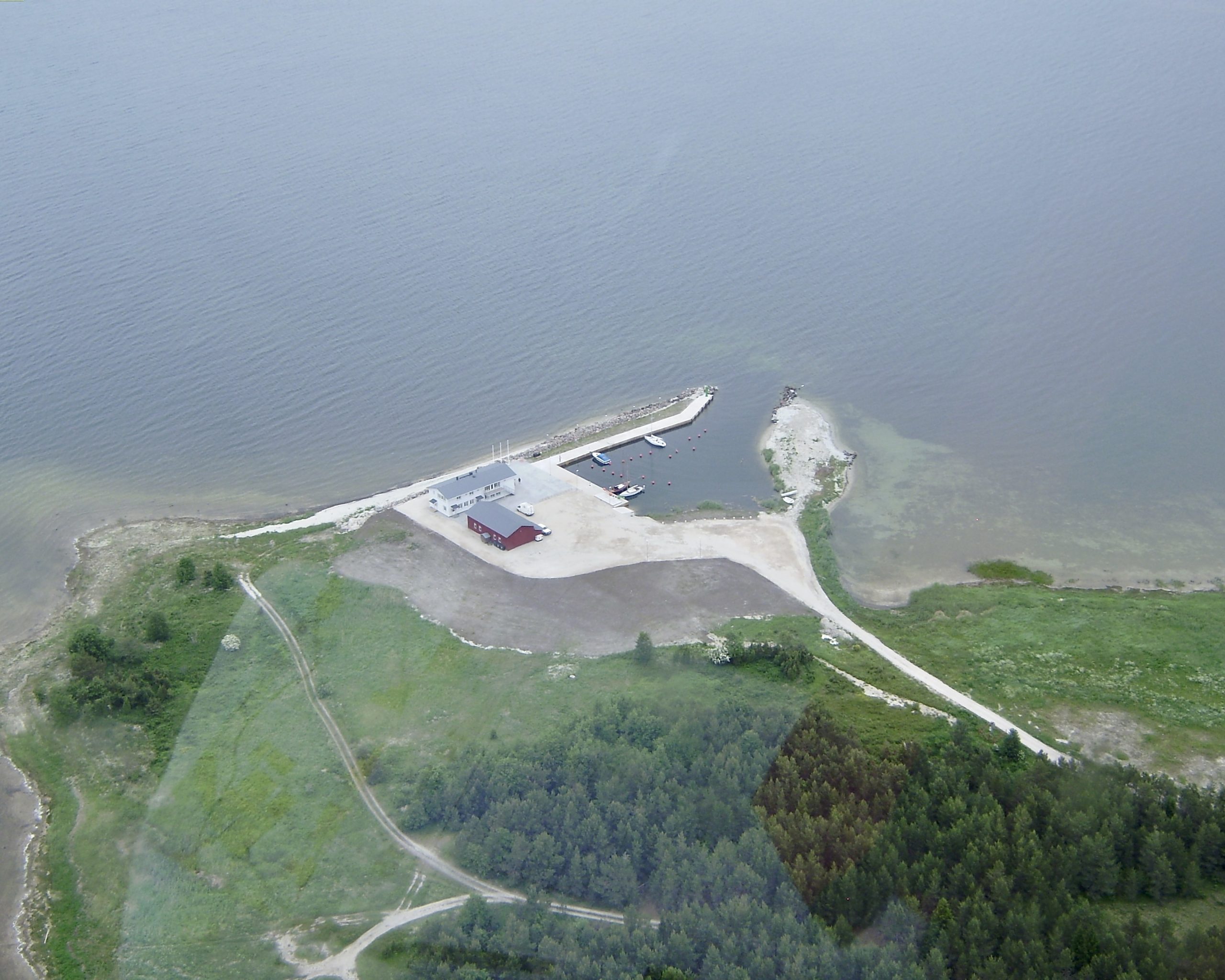 Roograhu is a small port on the northern coast of Estonia's second largest island Hiiumaa, with about a dozen berths for visitors. Roograhu small port is located next to Hiiumaa airport and about a 10-minute drive from Kärdla, the main city of the island.
Roograhu hosts one of the finest restaurants on the island, in addition to a hotel and a terrace bar. It is possible to rent a bike or go for a walk on the hiking trails along the picturesque coast. Moreover, there is a small boat shed for winter storage.
Investments: Solar power plant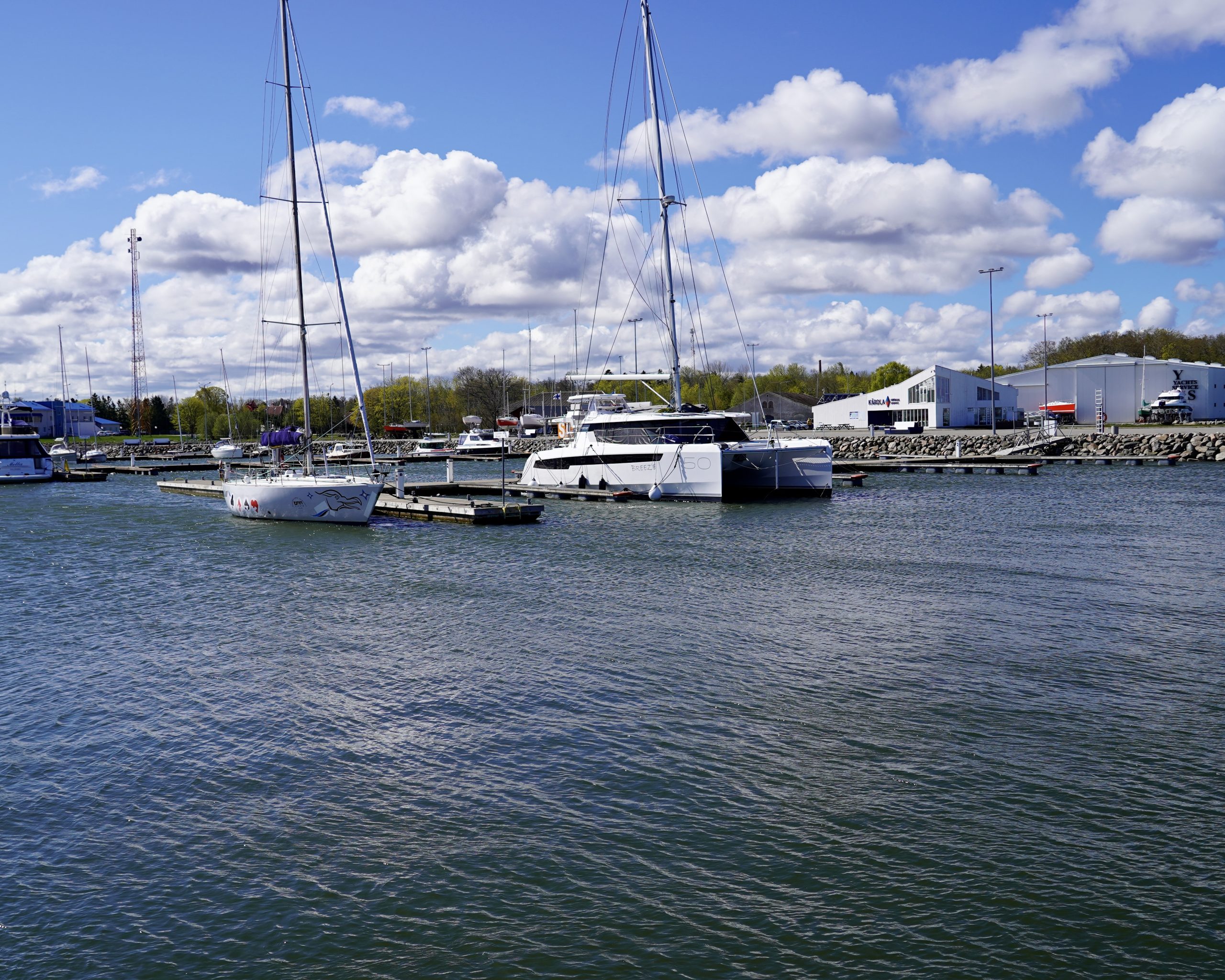 Kärdla is a modern marina in the largest city of Hiiumaa. The marina has 80 berths and 15 places for camping cars. In addition, there are two restaurants with a variety of offers. We also offer winter storage for boats. The marina is home for the yacht club Dago. The beautiful seaside of Hiiumaa is also a popular diving destination.
Investments: Renewed port area lighting (led)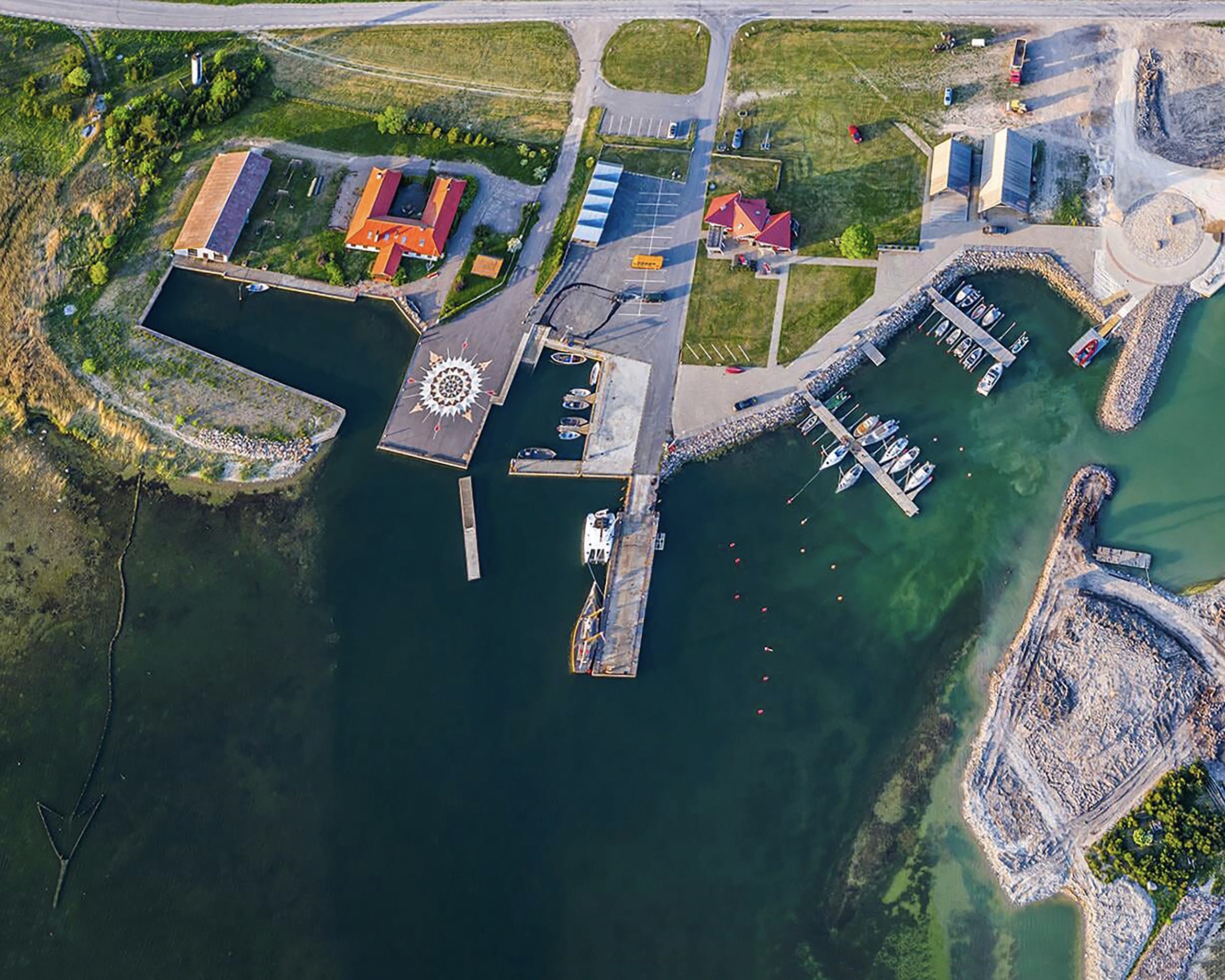 The Orjaku small port is located near a nature conservation area in Hiiumaa. Visitors can use the 40 berths and 5 places for camping cars when arriving to Orjaku. Moreover, the port also has a lovely summer cafe. All around the small port, there is the possibility to follow exciting hiking trails and to find an extremely popular bird watching area.
Investments: Renewed service posts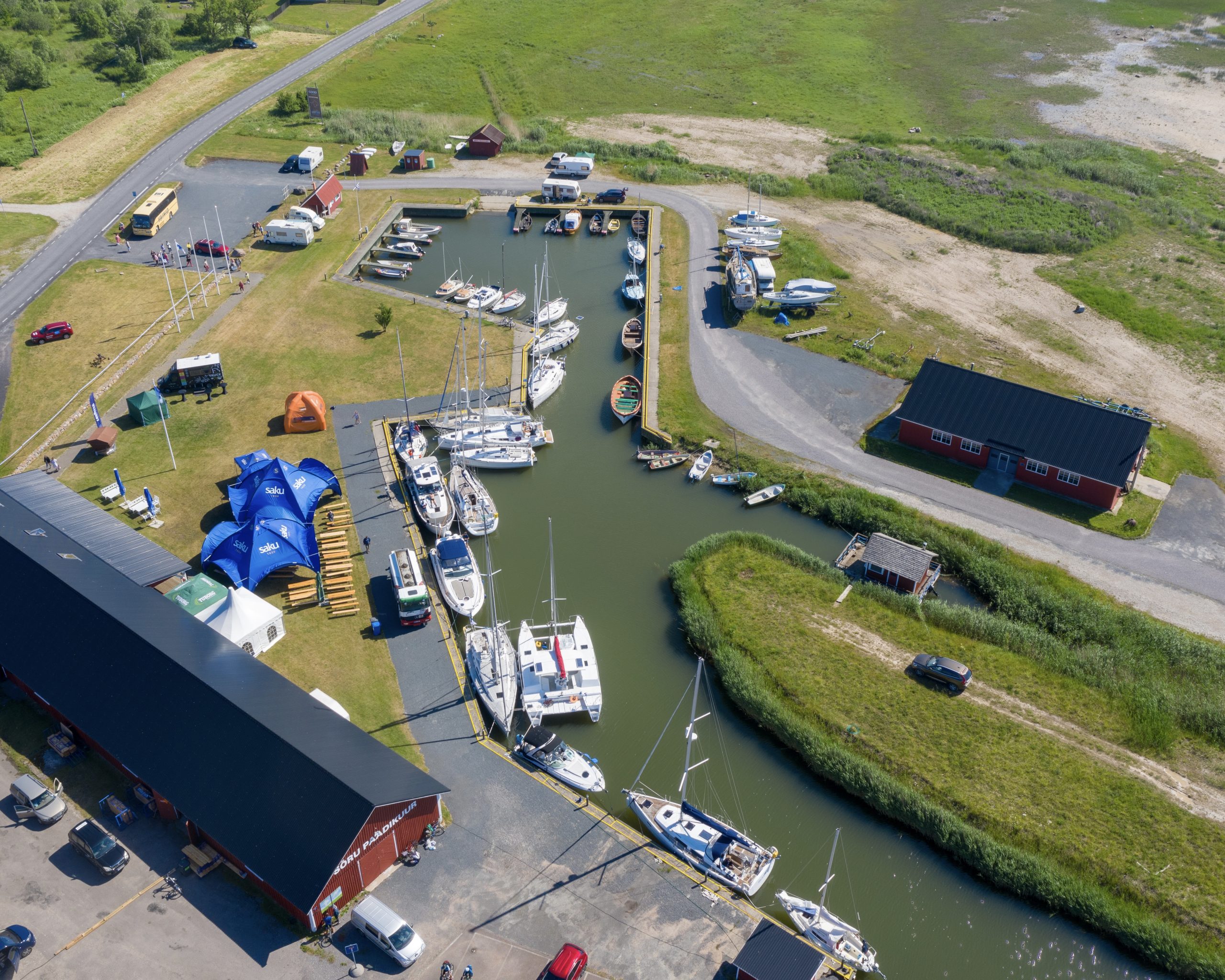 Sõru small port is an old fishing location in Hiiumaa. When arriving to Sõru, visitors are welcomed by 40 berths and 4 places for camping cars, as well as a cafe Sõru offers a wide range of activities and services, depending on your interests. In fact, in the small port, it is possible to visit a museum as well as a maritime center, whereas more adventurous visitors can take up sailing lessons – for both children and adults – offered by the local yacht club Sõru Merekool.
Investments: Renewed service posts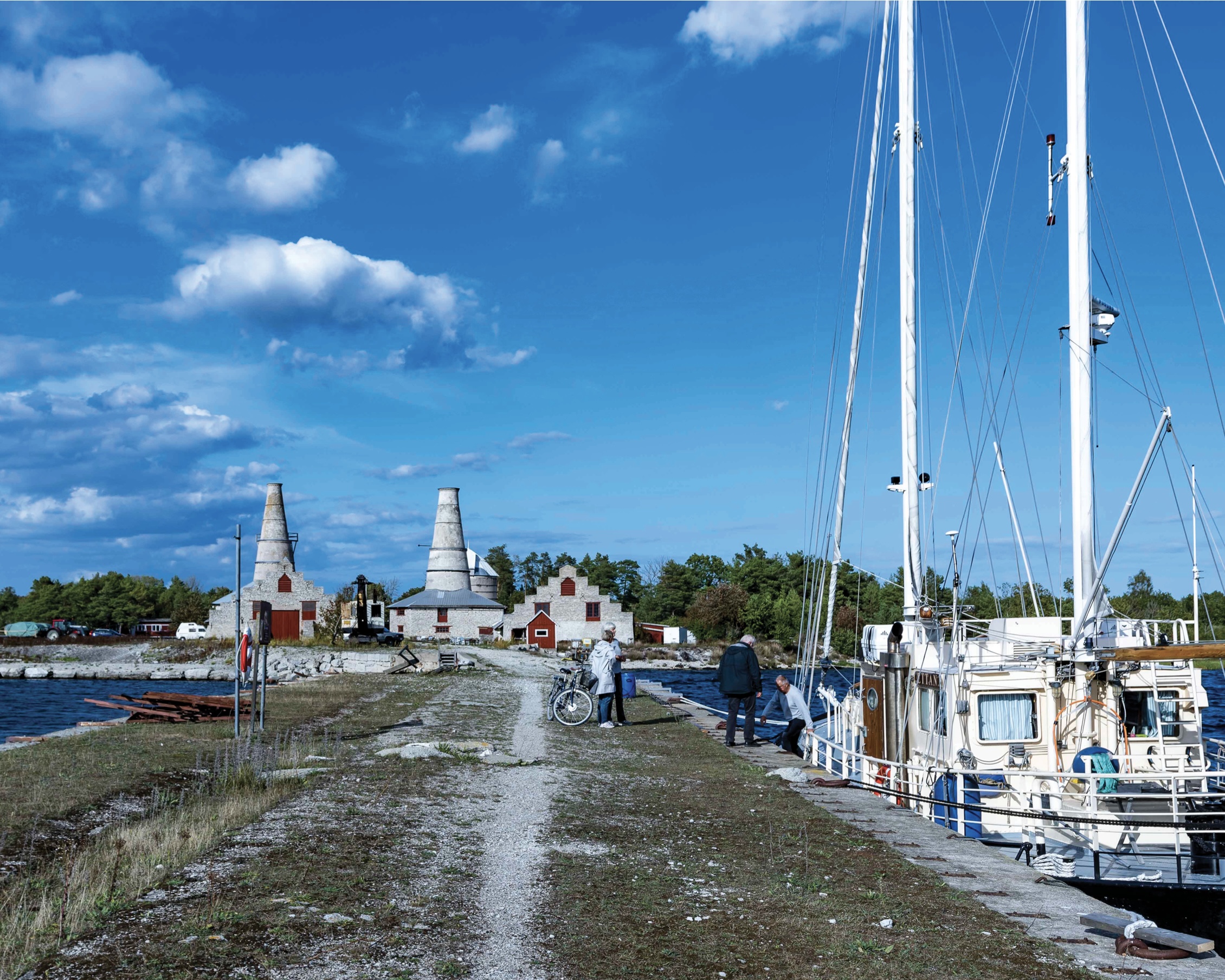 Bläse Kalkbruk is a fantastic meeting place where a great variety of lovely adventures await you! Bläse Kalkbruk's small port can accommodate boats of many sizes. Sailors can take advantage of a modern service house, as well as a restaurant, with indoor and outdoor seating. A fascinating nature area and a limestone coastline embrace a cultural filled location, that includes an industrial limestone museum with a train, a gallery for for art and handicraft exhibitions, and a concert hall/restaurant for up to 300 spectators.
Investments: Solar power plant, service cables and piping to piers, service posts on the pier, septic pump and tank system, walking deck to pier side, breakwater repair to handicap friendly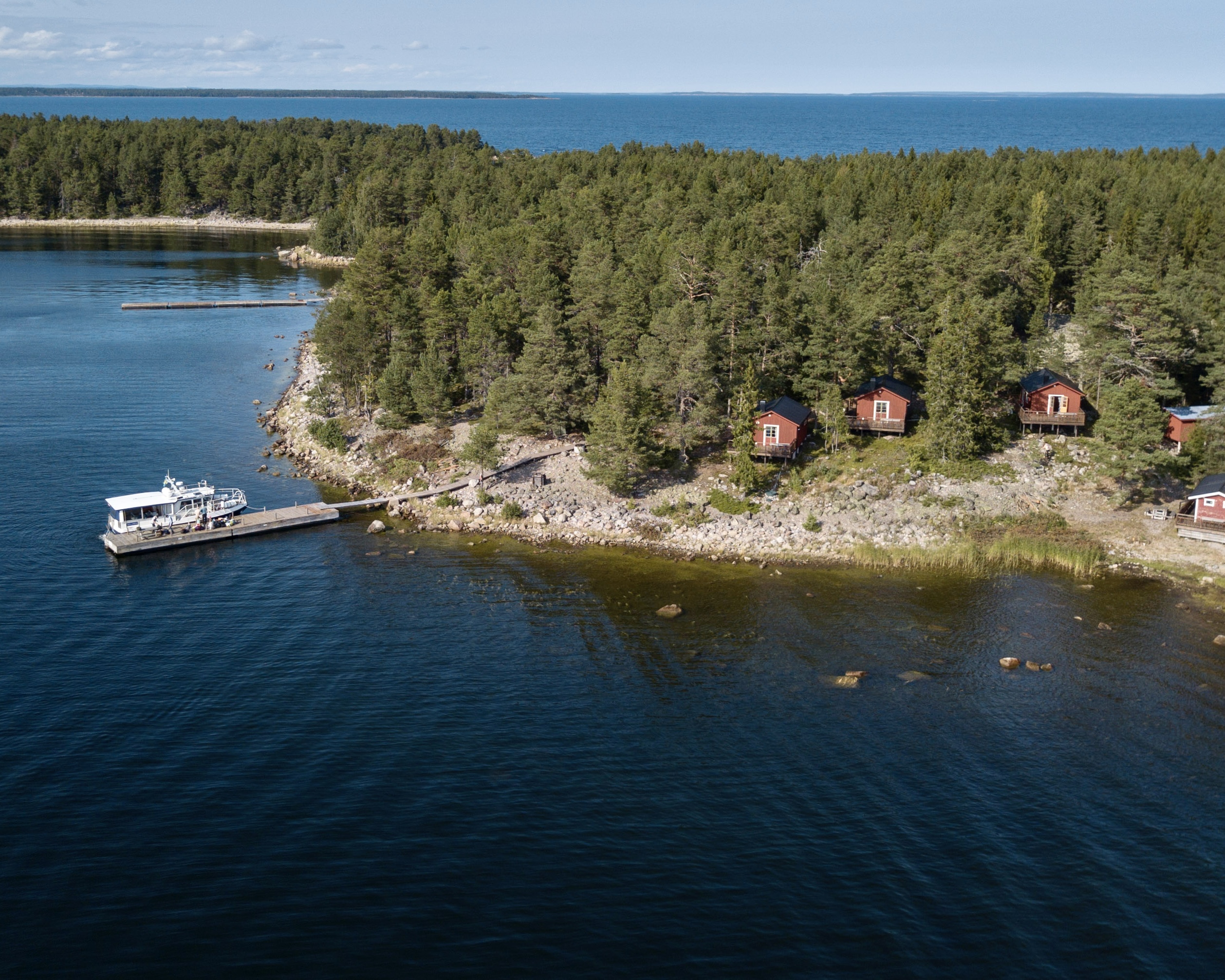 Klacksörarna is a guest pier in an area of great natural beauty, at a suitable distance from other accommodations. On the island, there are sandy beaches near the pier, and paths through the coniferous forest. Through the project CBSmallPorts, we will be able to offer freshwater, safety lighting and the possibility to charge your cell phone with electricity produced by solar panels.
The Söderhamn archipelago is a part of the Virgin Coast. There are 1200 islands to discover for sailors. The Söderhamn archipelago is largely unexploited and offers several pleasant stops on both populated and unpopulated islands, islets and cobs. Throughout the Söderhamn archipelago there are 7 guest harbors and 11 guest piers available for sailors.
Investments: Off-grid solar power plant, walking path lighting, mobile device charging station and a fresh water well.